Welcome to indiemixtape! We love to see your mixes but before posting a request for songs, check the tags (they're over on the right) and see if we've already got you covered.

Mix away!
Popular rock-band We Are The Ocean today announced that they're launching a special promotion for their fans at the Reading festival through the Frequent Fans program on Flowd, the music lovers' social network. The Frequent Fans promotion for Reading is a result of a successful trial run by We Are The Ocean to promote their Live & Unplugged acoustic show on 18th August.
The promotion through Flowd of We Are The Ocean's recent show at Bush Hall drove attendees to check-in to the gig, with the first five people to check-in being invited to join the band for their sound check. Using Flowd, We Are The Ocean built a personal connection with their super-fans. Every person that checked in using Flowd was also gifted with a free poster that was collected from the merchandise desk inside the venue. In total, 7.5% of attendees used Flowd to check in to the gigs, and 76% of those collected their free poster. This promotion helped to drive sales of merchandise with 31% of people collecting their free poster going on to buy additional merchandise, with an average of £16 spent by each person. You can see the video of the gig here: http://www.youtube.com/watch?v=aJZfl80hLO0
Music fans can download Flowd for free from the iTunes App Store, Android Market and Nokia Ovi store.
In July 2011, Shanghai local rock bands Boys Climbing Ropes, The Horde and Moon Tyrant went to Ulaanbaatar and Darkhan, Mongolia to perform for the first Rock Naadam tour. The tour, which brought China-based bands to Mongolia for the first time, followed with dates in Ningbo, Nanjing and Shanghai featuring great Mongolian rock bands A-Sound and The Lemons. That tour was unique in that it not only drew more fans to Mogolian rock music, but also served as an exchange with China's rock scene.
On July 8th, Boys Climbing Ropes and Moon Tyrant performed on "The Big Break" TV show in Mongolia's nationwide channel C1 TV that has become well known for broadcasting music performances. Here are two video clips from the show, in which Moon Tyrant and Boys Climbing Ropes were playing.
Read more at http://china.musicdish.com/
Beijing electro-punk quartet Pet Conspiracy (宠物同谋) are in in the middle of their 2011 Summer Tour, having just performed at Singapore's Baybeats Music Festival. The worldwide month-long tour kicked off on Aug. 8th in Qingdao, China at the the Ark Beach Music Festival, followed by performances at the Lethargy Festival and Rote Frabrik on August 12-13 in Zurich, Switzerland. The schlock and dance punk band will then jet off for a gig at The Annexe Gallery in Kuala Lumpur, Malaysia, followed by closing concerts back in China at Hangzhou's Code Space and Shanghai's Himalaya Festival (August 27-28 respectively).
Pet Conspiracy recently released their latest full-length album Chongwu Tongmou (宠物同谋). The quartet (Huzi, Edo, Mary & Fiona) first introduced the band's new sound to Beijing fans at Tango 3F (formerly Starlive) on June 4th and in Shanghai at the Mercedes-Benz Arena's Muse Mixing Room on June 25th. Online Chinese video network Niurenku created a short video expose maching clips from their Beijing release party and the music video to their single "Beyond."
http://china.musicdish.com/
La Res' new music video "The Road" tackles the heart-wrenching reality of post-traumatic stress on veterans. The first single to be released from La Res' new album Revolution, "The Road" also appears in the critically acclaimed new film Happy New Year. This compelling rock video shows the trauma of being in a war zone and seeing things that change your life and who you are forever.
"The Road" begins with a soldier awakening from a recurring nightmare that haunts him about the dead soldiers who didn't make it back home. That fact and the entire traumatic experience has affected him to the point where meds are barely holding him together, and being around others is not something he can do. Sadly, even his wife is not an answer to his depression and the darkness he carries within. The scars of war have made him something he was never meant to be. The pain is expressed in strong lyrics like, "/There's a rumbling down inside/The horn's about to blow/This pride that's been my shield/I think I'm going to let it go"/.


"This Road" - La Res
http://www.youtube.com/watch?v=dw_jz_RLuVM
Nelly Petkova's well-produced video "Lucky One" featuring Miro Gee is a fast paced dance groove that is absolutely smoking. Just right for the house, the club, or anywhere you want to dance, this is one track that you just can't sit still on. Petkova's exudes energy and when she aims to please, she gets her way, and with lyrics like "Show me what you got/Get me hot/Don't you want to have it?" Petkova almost emits flames from the screen in one sexy, smoldering outfit after another as she teases and taunts the viewer with her looks, voice and style. Music lovers of all genres will embrace "Lucky One" and the dance floor will be filled to capacity when this steamy single is on.


Nelly Petkova feat. Miro Gee - "Lucky One"
http://www.youtube.com/watch?v=AxvxYUMDkTg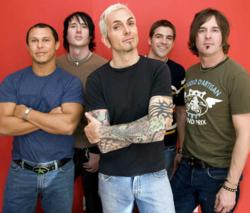 Scully Entertainment, LLC is teaming up with the town of Freeport, IL and Mayor George Gaulrapp to bring you a brand new festival in Northern Illinois. Chevelle, Everclear, Filter, BoDeans, Los Lonely Boys,Tonic, The Apollo Effect, Joshua James and Big Head Todd and The Monsters and an additional 40+ up and coming artists are set to rock three stages! Camping is now available at $25.00 advanced ticket sales and $35.00 on arrival. Free shuttle buses to and from the camp grounds will be available.
This summer, Scully Entertainment, LLC is holding a new event titled The Spirit of Peace and Music Festival. The Spirit of Peace & Music Festival seeks to bring together the best of the nations' up and coming artists while giving some of the worlds' best emerging bands a national platform and launch pad.
The three day event kicks off Friday, August 19th, 2011 with 40+ artists showcasing some of the best, hardest working indie bands from across the world, along with internationally established groups.
Purchase Tickets: Ticket Fly - http://www.ticketfly.com/
Camping: http://www.rockhollowhuntclub.com/
Website: http://www.spiritofpeaceandmusicfestival.com
David Cash's "City of Angels," is a sobering look at the war that's going on in the inner city neighborhoods of LA that people tend to ignore because of the glitz and glamour of Hollywood. With hard hitting, thought provoking lyrics like "It's a long way from heaven/In the city where the Angel's from/From the streets to Hollywood dreams/In the city of LA/," Cash reminds us that in the place nicknamed the "City of Angels," it's far from heavenly as many continue to fight day to day just to survive the mean streets of LA far from the spotlight of celebs.
The video is simple, but effective and gets its message across with a look at the "other" side of LA where life is much different than many of u can imagine. With a throng of peeps from his streets, Cash's video doesn't add any extras that aren't needed to distract from the main message. Though the song itself has a great beat and is musically solid, it makes the viewer/listener want to think more than dance, accomplishing its purpose with excellence and simplicity in a well -conceived video.

BLACK DAWN is a group of four musicians, a faithful road manager, an ever-growing legion of fans (ranging from rowdy adolescents to toothless old men and women), a respect and appreciation for the sound of silence, and a suitcase full of aggressive and passionate hard-edged music.
The original incarnation of BLACK DAWN was created in 1992 when Tom Kelly hooked up with a local Long Island bass player, and once formed the band decided to name themselves as appropriately as they could, utilizing a name that deep down described their heavy, morbid, and intense music quintessentially. "We needed a name that is not happy, because the songs are not happy. This was the most unhappy name we could think of. For us, it implies an absence of hope. I suppose that, in a way, it recognizes those who are in a bad situation and know that they are not going to get out of it."
Originally intending to have the band be a hobby, over the years it has evolved into a very serious affair. "At first, it was probably just to be able to use and improve whatever musical ability we have. The shows would be a chance for us to party with our friends. We've kept the band going all this time because it is our art. It is what we would rather be doing instead of our jobs."
By Andrew Marles
Read More at http://mi2nmusicpr.livejournal.com/48279.html
"Venomous Love Affair" by the indie rock band Cutting Edge addresses the attraction of Las Vegas and how it can seduce one before they are even aware of the seduction. Those of us who have been to Sin City knows that you can find anything you want there – gambling, drinking, women, or the night life in any form in which you may be seeking it. The music is full of universal sounds that surround you with a bit of everything. With the backdrop of Las Vegas, the music along with the old Hollywood stars is a strange, but effective mix to really keep you captivated as the video unfolds. The breaks, bass, and mystical flute are interesting and take you to a completely different place – a foreign place, full of mysteries. There's so much going on in this video that you have to see it to believe it as it is many things – erotic, political, mystical, and filled with secret messages – all of which combine to form an amazingly strong sound and show. The track is from the album, "The Big 14 N' More".

Drawing inspiration from a generous helping of American roots music and contemporary indie rock, Oil Boom mines the past-meets-present trail blazed by groups as diverse as The Gun Club and Two Gallants. The Dallas trio, comprised of two Oklahoma refugees (Brian Whitten, Ryan Taylor) and a St. Louis expatriate (Dugan Connors), has released a new six-song EP, Black Waxy, on May 3rd, 2011. Produced, tracked and mixed by Grammy™ Award winner Stuart Sikes (Loretta Lynn, The White Stripes, Modest Mouse, Cat Power) at Dallas' Elmwood Recording, (the same room used by The Walkmen to complete their most recent effort, Lisbon), Black Waxy boils like the Texas soil for which it is named.
Armed only with a simple drums/guitar/vocal setup, the members of Oil Boom create a roomful of desperation, grit and sweat, delivered with the impassioned soul of road-tested music veterans. According to drummer, Connors, "I think people tend to make assumptions based on our limited instrumentation, and we're interested in defying those and showing how much can be done with so little." Judging by their audience's enthusiastic response night after night, it seems as though they are succeeding doing just that.
The electronic release of Black Waxy will be available on all major sites such as iTunes, Amazon, Rhapsody, CD Baby, etc. At shows, the band will be selling a special package that includes one of 3 limited edition t-shirts, a unique drop card for EP and album art download, a sticker and two special slip in posters.